Welcome
Tattoo manager
Simple solution for all your addon tattoos problems. With this simple tool you can create addon tattoos only with image.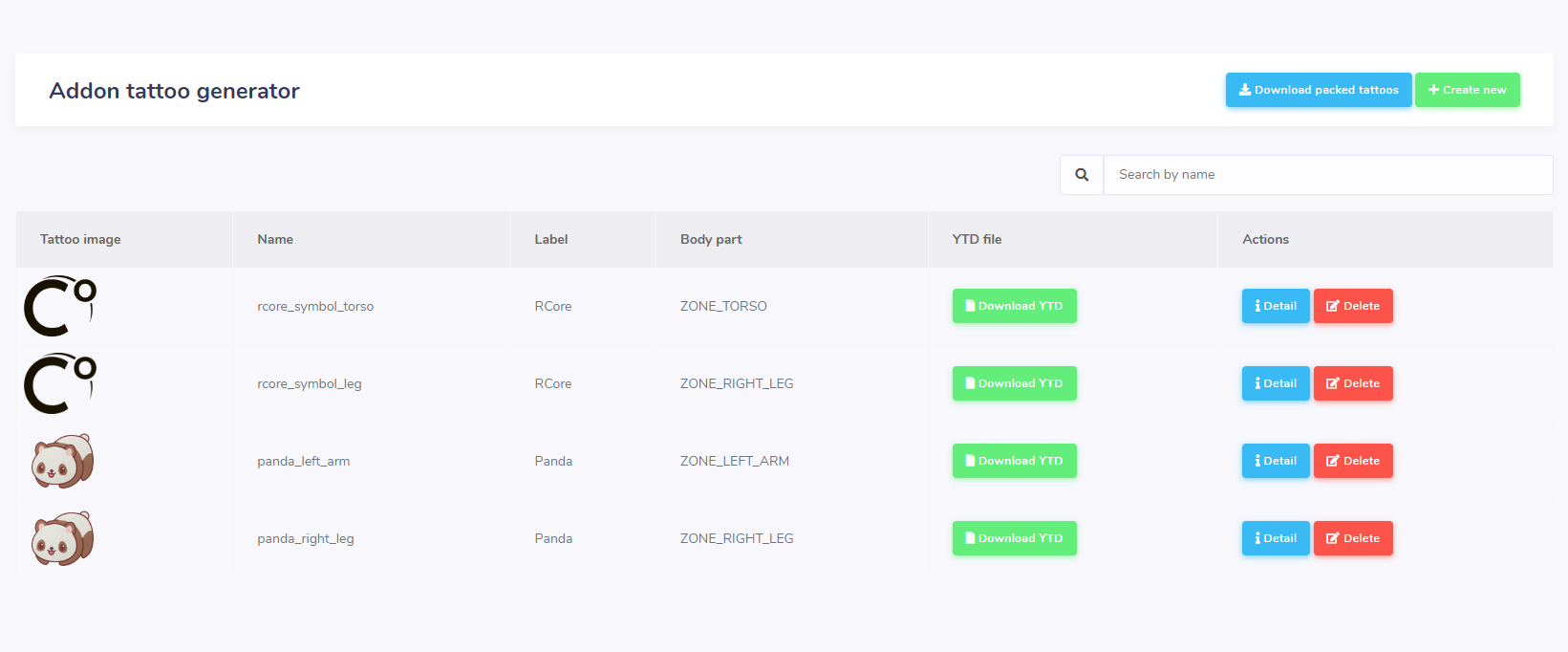 Tattoo list
See all your tattoos at one place, generate zip, download YTD or check generated code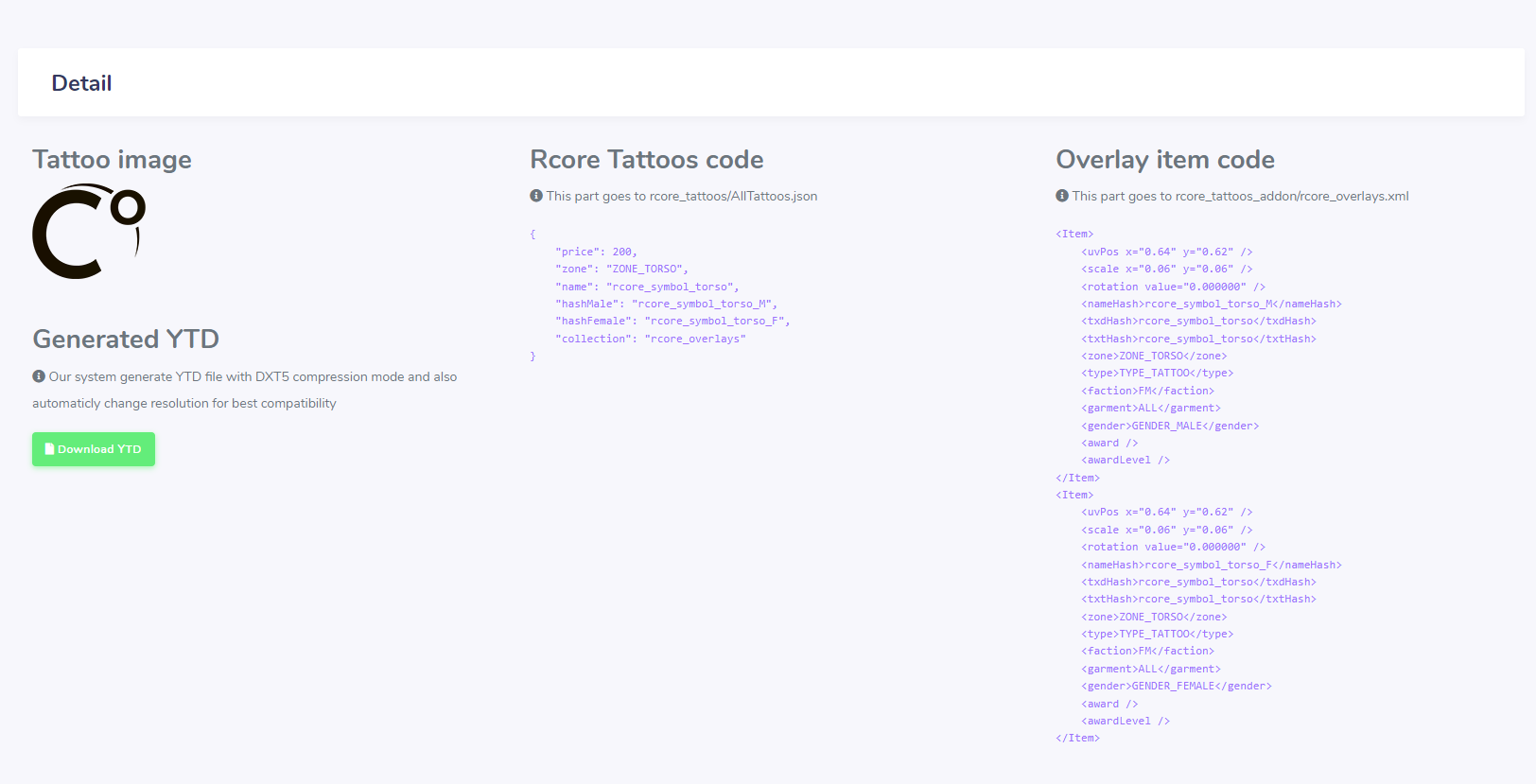 YTD & Code Generator
Our panel creates from your image YTD texture file and pack it for you also it create XML.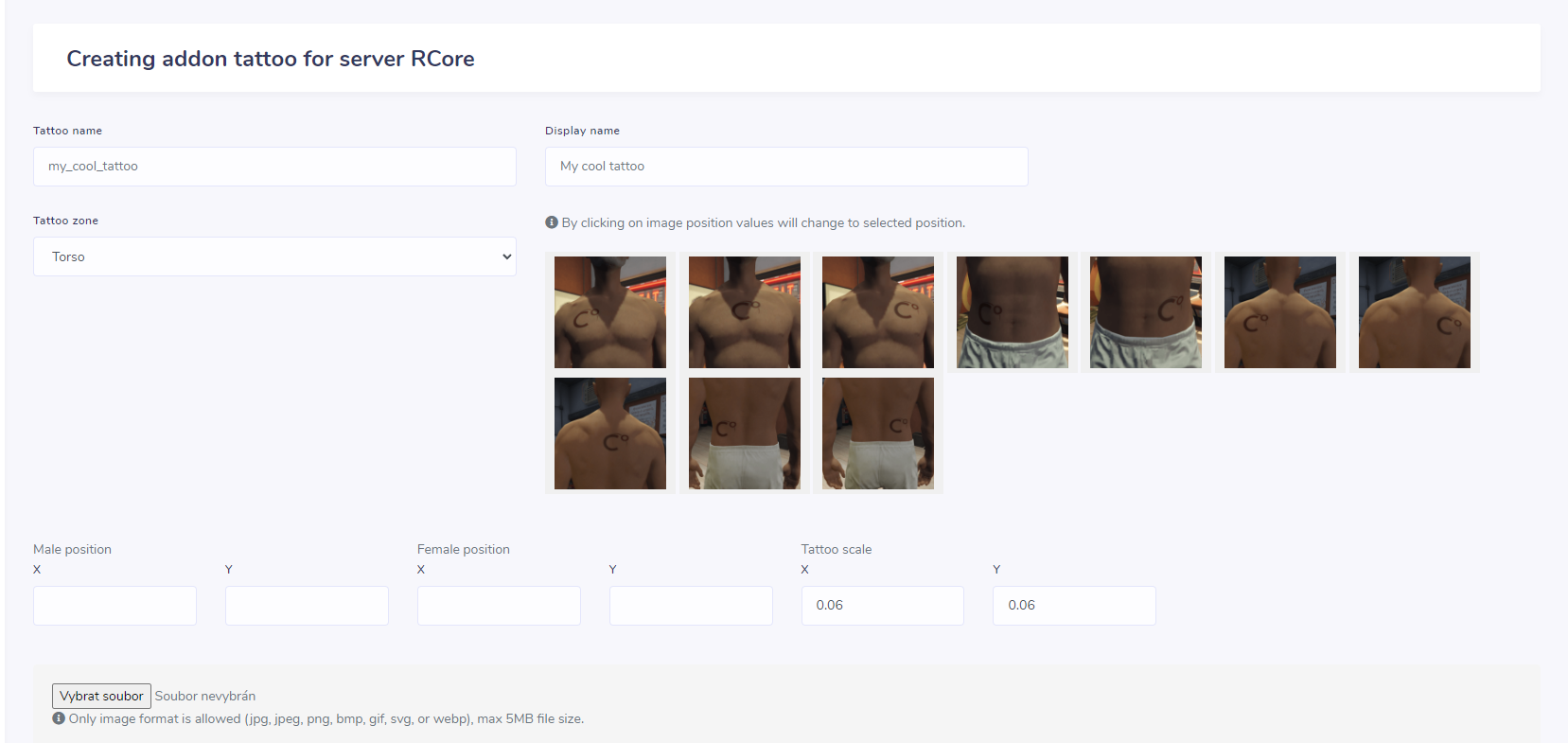 Simple creator
Create addon tattoos was never so simple! Select body part and click on prepared positions and yes you need to just upload image.